When I got my new Cricut, one of the first things I learned how to do in Illustrator was how to create an outline on text without having to use an entire piece of vinyl for the back layer.
This is what I mean: Typically, in order to have a border around your text with vinyl, you would have one layer of vinyl as a back piece and then a smaller layer of vinyl as the top piece, with the back piece showing around the edges as the border/outline.
For glitter vinyl, the typical way of doing this won't work. This is because you should never layer anything on top of glitter vinyl. It may come out in the first wash. This was my first vinyl mistake… oops.
Therefore, I had to figure out a way to create a border cut-out in Illustrator (because let's face it, us graphic designers can't even patiently function in Cricut Design Space – no shame to Cricut Design Space users, but there are limits to what you can do). I searched for tutorials on this topic, but found it very hard to come by. Maybe I wasn't searching the correct terms?
** TIP: When pressing onto fabric, press the plain vinyl first, then the glitter layer on top. This prevents the plain vinyl from being placed anywhere on top of the glitter vinyl.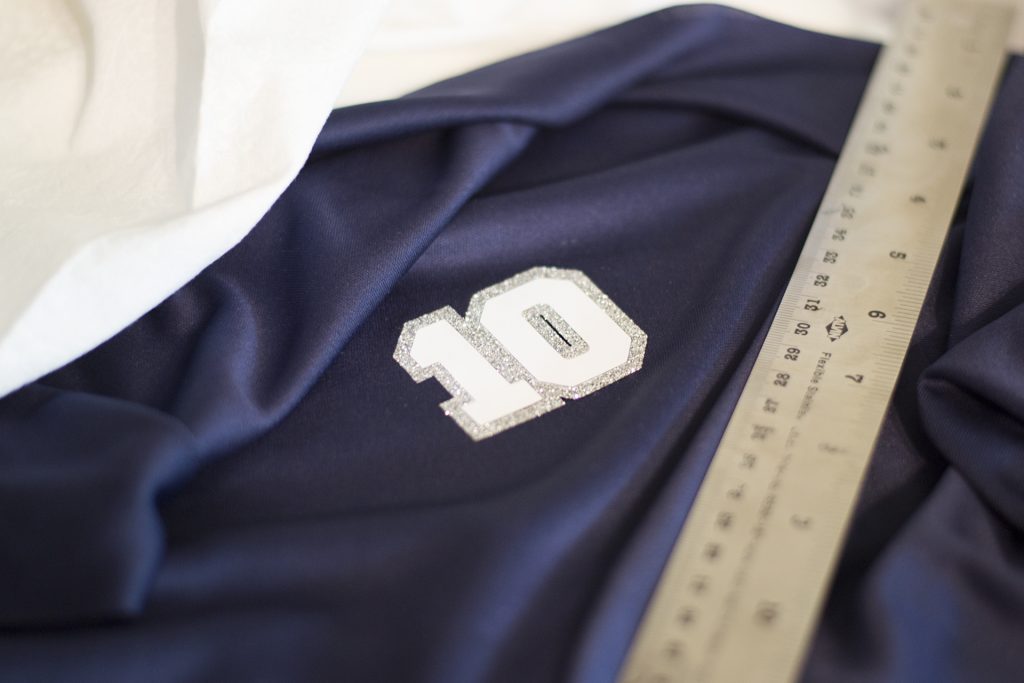 Needless to say, I figured it out! Here you go! View the YouTube tutorial video below.
Need Adobe Illustrator and Photoshop? Adobe Creative Cloud plans starting at only 9.99/month.